Contents

A new course that has been written by the author of the successful Open Doors series. In it he has combined the best in traditional and modern methodology to. Oxford team 1-й уровень учебник English Book, Learn English, Algebra, Norman . Visit . Books should be free for everyone: Grammar for Teachers: A Guide to. download Oxford Team! Teacher's Book 1 by Norman Whitney Rebecca Robb Benne ( ISBN:) from site's Book Store. Everyday low prices and free delivery on.
| | |
| --- | --- |
| Author: | NOEMI GAUDET |
| Language: | English, Spanish, Japanese |
| Country: | Ethiopia |
| Genre: | Biography |
| Pages: | 112 |
| Published (Last): | 17.01.2016 |
| ISBN: | 176-9-55236-553-2 |
| Distribution: | Free* [*Registration Required] |
| Uploaded by: | DARLA |
---
75417 downloads
173397 Views
36.39MB ePub Size
Report
---
Oxford Team! also supports the practice ofteacher self-evaluation. Testing In the Student's Book, there is a Revision unit after every four units. Everyone Speak Beginner 1 SB presemorboecuad.ml 31 MB .. Teacher' Activity Book ✓ Clipcards Oxford Team () by Normann Whitney and Lindsay White. Oxford Team 1,2,3 by Normann Whitney and Lindsay White: presemorboecuad.ml ?q=oxford .. I need teacher's book also plzzz for Oxford 4 and 5.
Testing and evaluation are important features of Oxford Team! The approach to testing your students is based on three processes: Oxford Team! In the Workbook , there is a Progress check at the end of each unit. The main aim of each Progress check is to give your students a detailed opportunity to consider their progress, thus providing them with further opportunities to develop their capacity for self-assessment, and autonomy.
Throughout the creation of Everybody Up, design has been one of the team's most important priorities — above all because it aids learning.
In Everybody Up Second Edition we also have four project pages in every book. These are all personalisation opportunities for students.
Of course they are also creative activities that lead to great in-class communication. In Level 4, there is a fun project where students draw a map of a dream island and think of some vacation activities to do on the island.
All of these small opportunities to tell their own stories build up to make students happier, more confident English speakers. That's the Everybody Up Way! Everybody Up Way! Color is fundamental to how we see the world. Like animals picking fruit in the forest, we notice, and make choices based on color.
Quality printing on high quality paper makes a big difference to kids. It's part of how they get information in the world and how they naturally learn. Good layout is an important part of how a lesson flows on the page. We all like to see where we are going and where we have come from. This is also a key part of how we learn. Everybody Up went through many versions before we settled on the current page layouts. We were looking for clarity, consistency and for the design to communicate the excitement of learning.
Photography plays a vital part in opening up our classrooms, linking them to the wider world. Good photographs bring a subject alive.
We also try to use as many high-quality images as possible in presenting vocabulary. Students will remember it better that way.
Oxford Team! Teacher's Book 1. Norman Whitney, Rebecca Robb Benne
Pictures of real children doing real activities are also very motivating for learners and fun to look at. These pictures are taken in a studio to model activities, and give Everybody Up a real-life feeling that kids pick up on. At the end of each lesson, a photograph of an Everybody Up friend asks students direct questions, modelling the language in a real way.
Good illustration of stories and the characters in them make them easier to identify with. In Everybody Up we have stories in Lesson 3 of every unit. These stories teach language in context as well as 16 important core life values such as "Be Kind", "Be Friendly" and "Be Fair". They stories are beautifully illustrated and this makes the events clear and fun to read.
The illustrated role-plays also help to reinforce learning. Increasingly, other aspects of design are coming into play. Animation of the songs and stories has added richness to Everybody Up we could only have dreamed of until recently.
Real world, documentary style videos and posters are making learning even more immediate and interactive. Websites and Online Play are giving students the chance to practice at home. It's exciting because all of these things aid learning. An Oxford University Press designer once said, "I like to make books look like candy. The younger the learners, the more important the visuals are.
Just before my talk was due to start, a seven-year-old girl called Fiona came up to me and asked if she could sing me a song. She was there with her mother. I was delighted of course and knelt down to hear to her sing "Edelweiss" from The Sound of Music all the way through. I confess that a tear rolled down my right cheek.
Apart from her beautiful singing, and the effort she had clearly put into learning the song, and the kindness in singing it for me there was something else… "Edelweiss" is the song that my own mother used to sing to me when I was a baby.
Here it was so far away in distance and time from where it had entered my life but the feelings it created were just as powerful. It really knocked me off balance, connecting with something deep inside me. Another tear rolled down my cheek, my left one this time. Because you see, that is the song that I always sang to my own two children when they were babies.
ABOUT THE ICN
The teachers attending the event were surprised to hear of this double coincidence. We sang both songs through twice and there wasn't a dry eye in the house. Songs have that power to make a deep emotional connection. Our sing-along brought us all together. Songs are a very important part of Everybody Up. We are lucky to have her.
They "love to create songs that help children learn with confidence".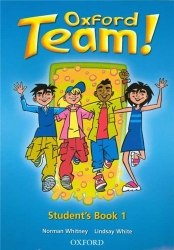 Another interesting member of the team is Ilene Weiss. They are the highlight of each unit. Students get to use the language they have built throughout the unit in a real world context. They can see their English in action!
It's a beautifully illustrated lesson in Level 4. We learn some new vocabulary to talk about animal body parts such as feather, tail, claw and wing.
Then we learn about how different dinosaurs lived, what they ate, how big they were and what they did. We also learn some cool dinosaur names such as Microraptor! Students end the lesson by talking about their own pets. So, you see, CLIL is really nothing for teachers to worry about, whatever their level of experience or confidence.
Near my home, is Newgrange — a huge mound of rock and earth that's over 5, years old. At dawn, on the shortest day of the year, everyone gathers to see the sun's first light shine along a passage and light up a chamber in the mound. This special moment reminds me of how our classrooms should be.
We should connect them to the wider world beyond their walls. We should allow light to shine in from outside. And, in turn, our classrooms will become places from where light shines.
They will become memorable, happy places that encourage and empower the children who are lucky to come there. That is what we hope anyway! Young children spend rather too much time in classrooms these days, often sitting unnaturally still for hours every day. Many of them spend a lot of time after school in other classrooms before they go home.
Oxford team 1 teachers book download | minsiteres
A lot of them are expected to study at home as well. They can easily become bored and lose motivation. They can become unengaged. They can become tired of the whole learning process and switch off. Our greatest challenge as educators of children in this competitive and systemised environment is to find ways of stopping them becoming burnt out and simply giving up.
It's a sad but true reality. How are we going to create lessons that stand out and that our students look forward to and become excited by? How are we going to motivate and inspire? I believe that the best way to reboot our students is to think of ways that the classroom can be linked to the wider world.
This is the thinking behind everything we did when we created Everybody Up.
Here are some ideas: 1 Teacher Show and Tell It's really interesting for students to see their teacher bring something curious into the classroom. This could be anything really so long as it's something the teacher is enthusiastic about.
This enthusiasm leads to students sharing their own interests and passions in turn. Much more exciting than an email though is an old-fashioned parcel containing snacks and stickers from a classroom in another country. Picture postcards from around the world are also really exciting for students to get.
It's very easy to arrange this sort of exchange and your students will be really motivated by it. Check out epals. I have used it successfully over the years as a way of making connections with like-minded teachers around the world.
A notice board in the classroom is a good place to display students' projects and you can put posters up on the walls from different parts of the world. A good way to get these is to write to foreign embassies and tourist offices in your country. They are always happy to send their publications to educators.
Students work individually or in pairs and research a country to tell their classmates about. If you can get the parents involved, it may even be possible to arrange some foods from those countries. Students can draw flags and learn a few phrases of their countries' languages. It's great fun and helps create an international mindset. You can also use PowerPoint very effectively for this sort of project. This can be as simple as a series of photos of local attractions with captions in English or it could be a more sophisticated with students acting as anchors.
Simply by doing this they will identify the fact that English is happening all around them and is not just something that takes place in lessons.
If your students are old enough to have their own mobile technology they can "hunt" English and bring it to their next lesson. These are just a few of the many ways that you can start to connect your classroom to the wider world.
As a teacher, it's a state of mind that you get into and ideas will keep coming to you. In fact, once you become a Linked Language Learning Teacher, there's no going back! These projects also build from year to year and become part of your classroom's culture. It's fun showing your new students the work of the previous year's class.
Post navigation
Also, students should complete the Progress check in the Workbook unit before they take the end-of- unit test. This is to ensure that your students have a chance to do as well as they possibly can, so that they can show you and show themselves what they do know, as well as what they do not know. Finally, you should encourage students to keep a record of their results, and of their strong and weak points. We recommend that you carry out a mixture of testing, continuous assessment and student selfassessment throughout the school year.
It will also encourage students to take more responsibility for their own progress, and eventually for their own learning. Make a photocopy of the sheet for each student in your class, and add a set of marks for each unit of Oxford Team!
However, in Oxford Team! All teachers change and develop their teaching methods, and many experiment with new techniques, in order to improve their teaching.